We are your I.T. Department

FAST Computer Support
When computers break they can put the brakes on your business. Our technicians are quick to fix your problem and keep you informed.

IT Consultation Services
We start with a conversation and get to know your business. We deliver a tailor-made solution suited for today and ready for tomorrow.

Security and Protection
Data is a form of currency. We help secure the data that your business relies on. We can secure your network to pass PCI or insurance audits.
---

Managed Services
We provide managed IT services that don't forget the customer service. Centralized patch management, anti-virus, and health monitoring is just the beginning.

Disaster Recovery and Backups
Rock solid backup solutions that run throughout the day and are tested on a regular basis. Recoverability isn't assumed... it's proven.

Datacenter and Cloud Hosting
Servers are expensive to maintain and replace — let us do that for you. Host your infrastructure in your own private cloud. Co-location services also available.
About Jackson Technical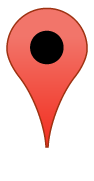 At Jackson Technical, we employ the most experienced, professional and talented computer technicians and engineers available in Tulsa and the surrounding area.
Whether you need consulting services to more fully utilize your current computer systems or you are looking for someone to design and host your new web site, Jackson Technical has the expertise you are looking for — at a price you can afford.
We Offer:
On-site/on-call Certified computer experts
VoIP phone systems for small business
Computer Hardware and Service
PC Networking and routing
Apple Mac and Windows coexistence
Website Design and web hosting
---
Latest questions and answers
1 How can you help my business?
We provide a wide array of services for our clients.
Not only are we effective and experienced in servicing your information technology needs, but the manner in which we form relationships with you is a coveted experience. We listen to your needs... then recommend, plan, and implement solutions to your satisfaction, often beyond your expectations.
2 What makes you different from the other IT Companies in Tulsa?
We are easy to contact!
You get a direct line to your own technician, systems engineer, or programmer who knows and is experienced with your individual systems and setup. When you need computer service, we can typically be there within an hour!
3 What kind of IT services do you provide?
We provide desktop and server support, web page hosting and development, wireless and wired computer networking, shared Internet access solutions, Firewall implementation, security audits, email, custom application programming, database management and development, and disaster avoidance including tape backups, virus protection and redundancy solutions.
4 Can my business afford your services?
Absolutely. While we're not the cheapest price being offered for IT Services in Tulsa, we definitely provide the most value. We also offer a wide variety of payment options, including all-inclusive (Managed Service Provider) options, monthly block hours with rollover, and hourly as-needed rates.
5 Can you secure my information?
In addition to our outstanding web developers and designers, we maintain our own high-security colocation facility within just feet of three redundant major data carriers that also has redundant power systems and switches and has experienced 99.99% uptime over the last five years.