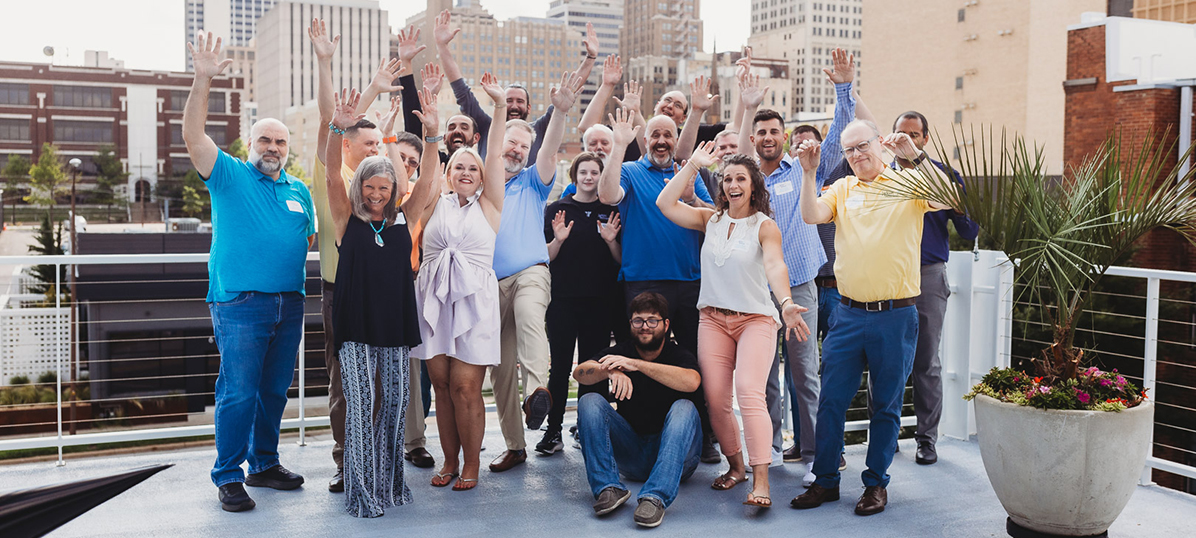 COMPANY CULTURE
At Jackson Technical, we pride ourselves on working hard and playing hard. We foster the continuing education of our employees and provide a fun and productive atmosphere. We strive to develop lasting connections with our clients instead of treating them as simple 'customers.' We're also close to a lot of fun in Downtown Tulsa!
Work hard, play hard!
Creative, friendly work environment
R2D2 is our office mascot!
Impromptu Happy Hours
Free Uber accounts
Arcade machine!
We have cool JTech cars
Large projector screen for movie time!
Located in the heart of Downtown
Break room with coffee and an X-Box
Benefits of Working at Jackson Technical
At JTech, we actively look for people who can solve problems creatively and have a continual quest for knowledge. We have a laid back work environment with happy hours, free adult drinks, movie days, and more:
Simple IRA with Company Match
Paid Vacation
Health Insurance
Dental Plan
Company-Paid Training and Certification
Jackson Technical is Tulsa's premier computer consulting firm. We give fast, professional, friendly, and effective service for our clients.

We are seeking TALENT... the type of person who enjoys the computer field, is good at it, and would be doing it whether or not it was their job.

We are seeking DEDICATION. In order to be considered for technical positions, you must hold a current Microsoft, Apple, or equivalent Certification.

We are a small business, catering to small business, typically from 2 to 50 employees. Our target customers are companies who require computer expertise without the need for a full time employee. We are their I.T. staff. We make ourselves readily available to provide the fastest service possible.

Our normal business hours are Monday through Friday, 8am to 5pm. After-hours and weekend work may be required to meet our customer's expectations and deadlines.


We are currently accepting applications for the following positions. Click on a position name to view the position details and to submit an online application.